Sikhye & Sujeonggwa Slushies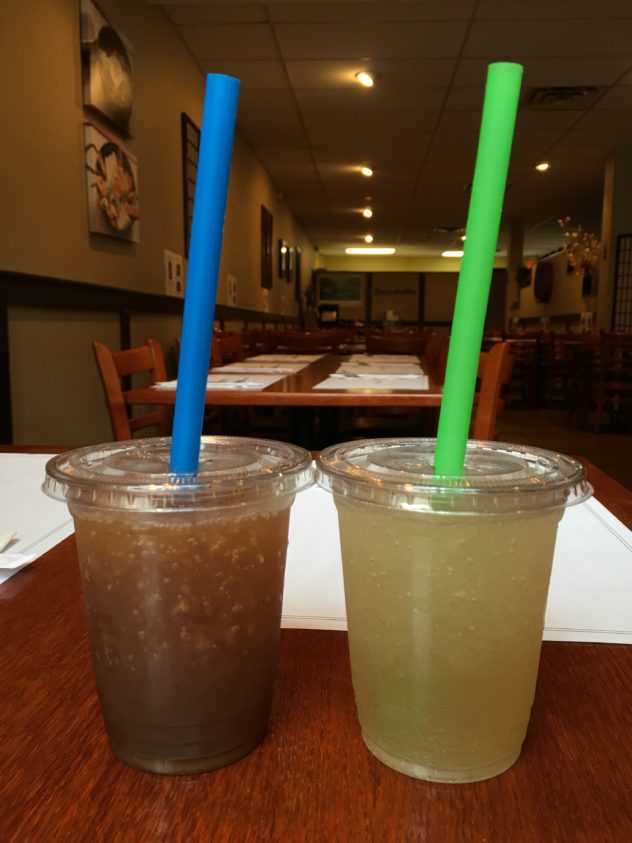 Last week we introduced Sikhye Slushie. People have been loving the new drink so far. We've already had people come in for seconds, just for the drinks because it has been really humid and disgusting out lately and this is a really refreshing drink.
Well, we are now introducing Sujeonggwa (Sue-Jung-Gwa) Slushie. Whenever we had dried persimmons available we made Sujeonggwa and sampled it out to many customers after their meals. It is a traditional dessert drink made with dried persimmons, cinnamon and ginger. Similar to the Sikhye, these are both traditionally given after meals. By making these drinks into slushies, we are now able to give people the option to drink it while eating or to wait until they're done with their meals.
Sujeonggwa is definitely richer in terms of flavor because of the number of ingredients that go into making the drink. We'll see which one people will prefer.
Sujeonggwa Slushie will be available starting tomorrow!